The global pandemic accelerated technological advancement at a heart-quickening pace. The impact of overnight adoption of remote working tools nearly waterboarded many companies who were not poised to pivot to a digital, remote workforce.
The impact upon our lives personally and professionally is palpable. Our overnight plunge into automation and reliance upon machines and technology to cover for our human frailty is opening a window from which we can see and "feel into" the future.
If marketing is about exquisite connection impacting decision-making then marketers take heed for the human-machine partnership has begun. The genie is out of the bottle. We won't go back to the pre-SARS-CoV-2 world, but we can shape how we respond now and in the future, and we can shape how we create and leverage opportunities.
If you're working from home, pour yourself a coffee and join us for a virtual seminar.
Online Networking & Webinar
Hong Kong: Thursday 9 April – 9:30 am
New York: Wednesday 8 April – 9:30 pm

Silicon Valley: Wednesday 8 April – 6:30 pm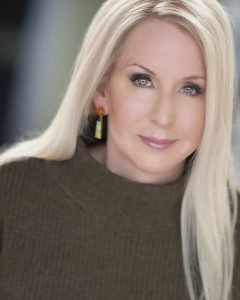 Our Futurist In Residence: Tamara McCleary
In 1993, in Silicon Valley, I was serving as a volunteer research assistant at Stanford University and UCSF School of Medicine to augment my Ph.D. program application. Working with patients and their disease processes for over a decade and watching some patients heal themselves of terminal disease whilst others could not had me keenly interested in psychoneuroimmunology and how powerful the mind-body connection is.
To offset my educational and living expenses in Silicon Valley, I began taking innovative and emerging healthcare technologies to market, interfacing with physicians, managed care organizations, and healthcare systems. As a registered nurse I was a translator of medical information to the lay patient, and the transition to becoming a translator of technology to the healthcare professional was a natural fit, not only my experience in communicating complex medical topics but my deep curiosity and passion for technology and advances in healthcare.
Fast forward almost three decades later and I've been steeped in the tech sector and its impact upon business and the global community. Emerging technologies are beginning to redefine what it means to be human. With Artificial Intelligence [AI] gaining power and momentum and with independent machine learning algorithms that iterate on themselves without human intervention, our understanding of what it means to be human is being challenged. This prospect would have seemed absurd a generation ago. Now, advances in artificial intelligence, machine learning, genetic editing, and other emerging technologies are reinforcing the belief that the future of our species requires newer and more sophisticated forms of technology.
Whether these technologies save or destroy us depends upon how we build and use them. This fuels my passion for policy, and ethical considerations in innovation and technological advancement. Tech for good, tech in service to humanity. May we all wake-up tomorrow pleased with what we created today.
Follow her on Twitter @TamaraMcCleary